BOOST

Your List With New 

ACTIVE

 Subscribers
We Get You

RESULTS,

Not Just

Clicks...




Let us promote your offer with our list of High Quality Subscribers. We will send our
Targeted Traffic to your URL so you can generate new leads and sales.
GUARANTEED Over-Delivery between 15-20% on every order!
We include our separated Buyers list for all our Solo Ad Customers. The best part of it is that you
don't have to pay extra money for it (it's included in our normal price already!).

We pride ourselves on delivering high quality solo ads from our fresh list that includes 75%+
of subscribers from Tier 1 Countries (US,UK, CAN, AU, NZ) 



We Continuously Refresh Our List With High Quality Traffic, Adding Approximately 1000 New
Subscribers Weekly.
Our list works with PAID and Free Offers that are related to Internet Marketing,
Home Business, Make Money Online.

We do not use pop ups, pop unders, adfly, exit pops or any other kind of low quality traffic.
Your URL is the only URL included in the email. It will not be used as a "bonus" or "PS" link.

 All the prices below are for unique clicks, that means if a vistor clicks twice it does not
count towards your unique click count.

Order Your High Quality Solo Ad Now!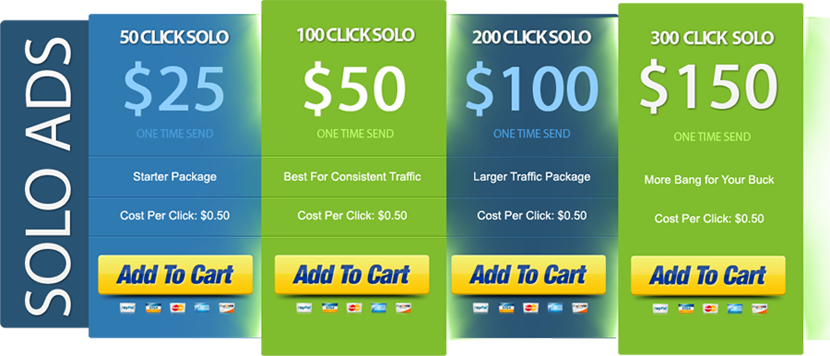 We Offer Weekly, Bi-Weekly & Monthly Subscription Packages!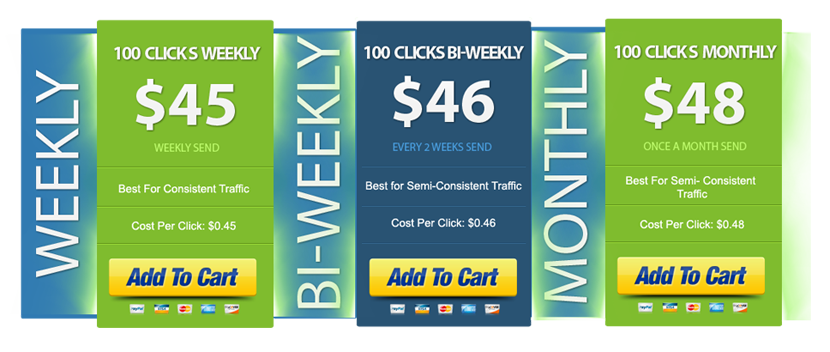 TOP TIER ONLY TRAFFIC
We also can send you segmented traffic from ONLY the Top 5 countries (US, CA, UK, AU, NZ)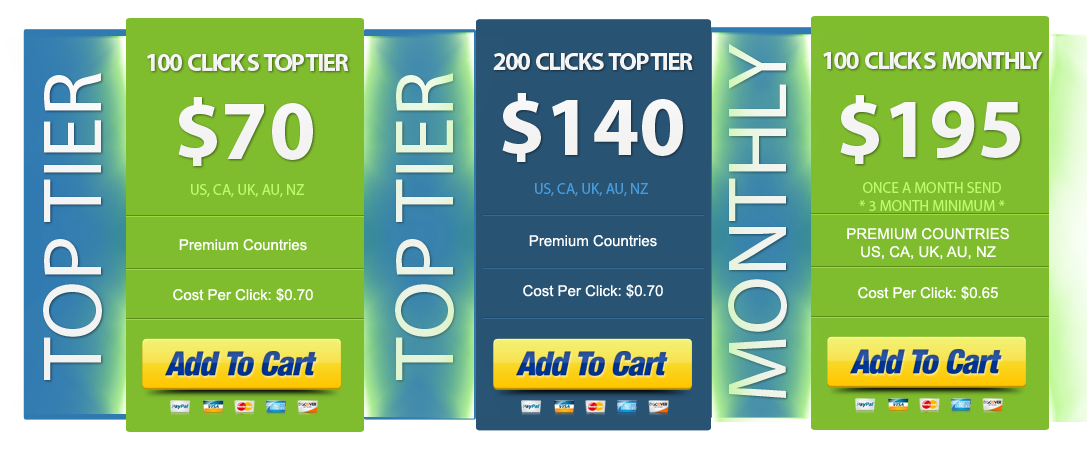 Planning to run a solo ad for
MOBE/MTTB

?
(My Online Business Empire / My Top Tier Business)
JUST MAKE SURE TO Contact Us First!






If you have questions about your page, how to build a custom squeeze/capture page or anything else,
shoot us an email at support@my-solo-ads.com


Do You Have A Team?

We Offer Co-Ops!


(1000 - 3000 Clicks)


If you do, you are in luck! We offer co-op solo ads so that you can help everyone on your team get some high quality traffic, at an affordable rate! We manage the entire process and can customize co-op packages for your entire team. From start to finish, we provide consistent customer support and updates.
If you are interested in setting one up for your team, contact us right away.



After You Order Your Solo Ad...

After you place your order for any click package, you will see the instructions on what you need to
do next. If you don't receive these instructions (after the PayPal purchase), email us at 
support@my-solo-ads.com In the email please specify the PayPal email you have used for purchase,
the unique transaction ID and your link where you want to send traffic to.
You CAN send us solo swipe copy if you have it. If you don't, no worries, we will take care of it for you.
We DO reserve the right to modify YOUR copy or entirely change it. We know our list better than anyone
else, and we know what our subscribers respond to the best. Please keep your swipe short and sweet.
We could possibly start sending traffic to your url prior to your scheduled run date.
Please make sure your offer is properly set-up.


It's your responsibility to make sure your squeeze page is optimized & converts well. We have a
lot of experience creating funnels that convert well, so if you need a hand, we are more than happy to take
a look at it with you and make suggestions for improvements.


 After we have sent out your solo ad we guarantee the purchased amount of clicks delivered within
72 hours from when we send it out. As a rule, we strive to deliver your traffic within 36 hours.
We reserve the right to refuse ANY solo ad. If you are advertising something that is not a fit for our list,
we will refund your money promptly.

We can only guarantee the amount of unique clicks that you purchase. How effective your campaign is depends on your offer. If you have a quality offer, you will get opt ins and sales...


HAVE ANY QUESTIONS?
Email us before placing order!
Or you can contact us on Skype at

(John) john.raspa or (Sarah) newworldscribes



DISCLAIMER: We CANNOT determine or predict the results you will receive with your solo ad. It is your responsibility to have a high
converting offer and sales funnel. We can guarantee that you'll get at least the number of UNIQUE clicks that you paid for, delivered
to the URL you've provided.
For more information about the different opportunities and services, aside from solo ads we offer CLICK HERE
CLICK HERE to check out John's blog and the latest news and updates John +
CLICK HERE to check out Sarah's blog and latest updates Sarah +

© 2014 One Team LLC and My Solo Ads