Listen To What Some HAPPY Clients Have To Say...
We Could Tell You All Day Long That We Provide Amazing Service And Results, But Wouldn't You Rather Hear It From Real Clients?
Excellent provider for MOBE Licensee as they schedule accordingly to not over extend their list. Using Matt's opt-in page with MSA leads, my numbers increased for the better 🙂 331 clicks, 285 unique to the MOBE system and 2 MTTB Sales. I'm coming back for MORE!! THANKS!
Leland G.
WOW! I couldn't be happier with the quality of traffic I received… I had a RECORD NUMBER of Opt Ins and made legitimate Sales. I'm absolutely impressed you guys. Out of everything I have tried this has been the best experience. I'm literally re-ordering right now 🙂
Brandon Sommers
Listen To What Internationally Renowned Marketer Robert Mercado Had To Say About My Solo Ads
Martin Ware, creator of The Unstoppable Journey Podcast, on using My Solo Ads
After my first 200 solo ads I purchased from John and Sarah, I haven't looked back. They consistently over-deliver & the opt-in rate is amazing.
In a very short time I have had 2 $1,000 commissions & several smaller. I have tried many Solo Ad providers & none of them have an opt-in rate as good as My Solo Ads. They really do deliver & now I am buying solo ads from them on a regular basis.
Marcus Bisson
I ordered a 100 Clicks Solo From My Solo Ads. Not only did I get a solo, I got help setting up a HIGH Converting capture page and follow-up emails!
They delivered 119 clicks, tons of opt-ins and 2 $49 sales for MOBE. Not only that, about 10 days later, one upgraded to a $2,000 program, making me $1088.20 off of a $46 investment!!
That is some GREAT ROI…
Maxwell Li
I'm extremely pleased with my results from multiple solo ad runs from My Solo Ads! Their communication was excellent and they were able to accommodate my specific requests!
Not only did they deliver on their solo, they over-delivered by 18.5% which was amazing!
I will use them again for my business and definitely recommend their services to my students!!!
Brenda Gagne
One word… WONDERFUL! John and Sarah are… wonderful
Not only did I get clicks to opt-in on my capture page, then some of the leads also opted in to my offer page. AND… some bought my initial offer… and then upgraded to one of my High-Ticket Products that resulted in a $1,000 sale. This is PROOF that the leads are "real people" that make "real purchases"
Not only did I make multiple front end sales from the one Solo Ad, but I have already had an Upgrade Sale that resulted in a $1,000 sale. Now THAT is ROI.
Thank you John and Sarah!
Magic Brad
Great Quality Clicks! Thanks!
David Kirby
Quality Clicks! Opt-ins & over delivery! Will be back!
Sandy Michaels
I ordered from my-solo-ads.com and got the following results from a poor capture page (my fault not theirs). They over-delivered clicks by 10% and I got 31 referrals and 12 sign ups to my biz opp. I would recommend as a supplier of quality solo clicks!
Allan Daniels
Sarah delivered really quick 100 clicks and resulted in 45 subscribers to my lists. I was well pleased with the quality. I will be having more traffic from her in the not too distant future. I asked if she could do it immediately and I was getting clicks withing an hour of ordering! Well done Sarah, Bravo…
Stephen Crossley
Check back often as we are gathering testimonials everyday… If you would like to see yourself here, let us know!
Shoot us an email at [email protected] with testimonial as the subject and you might just receive a special offer 😉
We can only guarantee the amount of unique clicks that you purchase. How effective your campaign is depends on your offer. If you have a quality offer, you will get opt ins and sales…
Your offer should be Free And Internet Marketing Related.
We reserve the right to refuse ANY solo ad. If you are advertising something that is not a fit for our list, we will refund your money promptly.
Have Questions? Don't Be Shy. Get In Touch.
Email us before placing order if you have questions! Or you can contact us on Skype at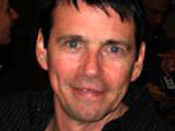 John Raspa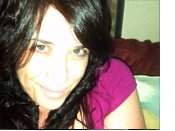 Sarah Harris

DISCLAIMER: We CANNOT determine or predict the results you will receive with your solo ad. It is your responsibility to have a high converting offer and sales funnel. We can guarantee that you'll get at least the number of UNIQUE clicks that you paid for, delivered to the URL you've provided.
For more information about the different opportunities and services, aside from solo ads we offer CLICK HERE
CLICK HERE to check out John's blog and the latest news and updates John +
CLICK HERE to check out Sarah's blog and latest updates Sarah +